Coaching Research Bulletin 2022, Issue 3
CoachHub is proud to be a science and evidence-based digital coaching provider. As part of this commitment, we search through all the very latest advances in research and evidence to bring you this Coaching Research Bulletin to download each quarter.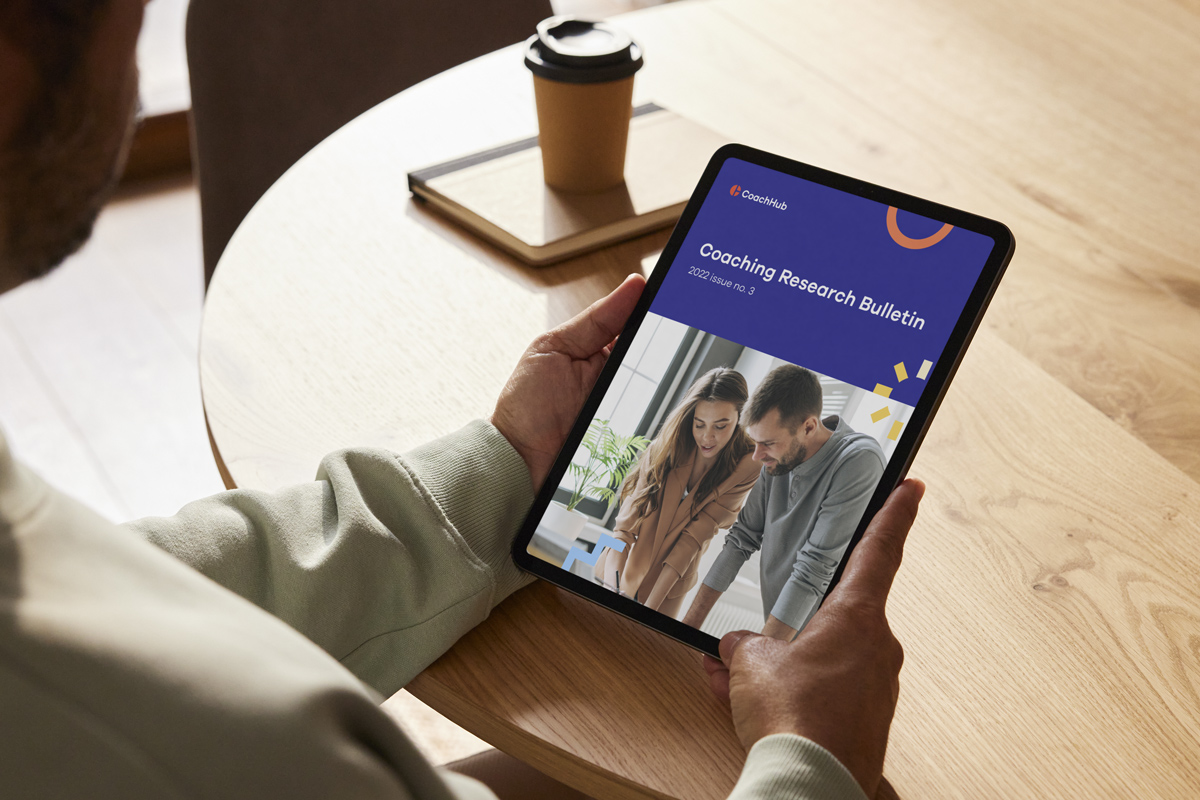 The buffering effects of virtual coaching on wellbeing and work outcomes.
How age, gender and experience influence the way clients choose their coaches.
Group coaching's ability to increase self-development, proactivity and work engagement.